We are a team of relentless dreamers and problem solvers working to achieve the incredible.
We are a team of relentless dreamers and problem solvers working to achieve the incredible.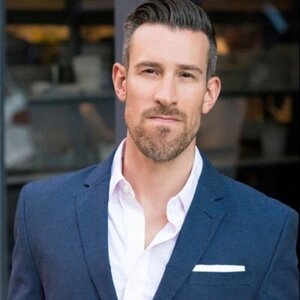 Steven Galeazzi, Founder & CEO
Steven founded the ABP after experiencing disability in his own family, including a brother who was wounded while serving in Afghanistan. Mr. Galeazzi holds degrees from Loyola University Maryland, Columbia Business School, and New York University. He is a former Captain in the US Army and his professional experience includes management consulting as well as leading startup and small business ventures. He's a health and fitness enthusiast, explorer, and outdoor adventurer. He lives in New York, NY.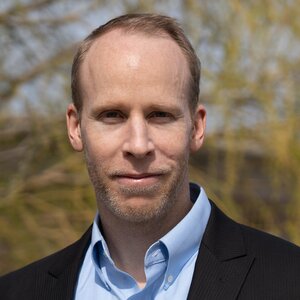 Thomas Galeazzi, Operations
Thomas is a former US Army Captain and Airborne-Ranger, serving more than three tours in Iraq as an engineering officer. He holds degrees from Fordham University (BS) and Cornell University (MBA). Mr. Galeazzi's professional experience includes extensive work in the media and telecommunications industries, currently serving clients as a senior member of the international firm Altman Solon. He is an avid outdoorsman, traveler, and musician and lives in Boston, MA with his wife Karina.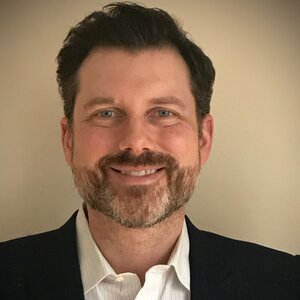 Kenneth "KJ" Kelly, Director of Finance & Compliance
KJ is an attorney and senior tax manager with Ernst and Young, LLP. He holds degrees from Roger Williams University and Quinnipiac School of Law, where he also spent time studying at Trinity College in Dublin, Ireland. In addition, Mr. Kelly is a Certified Public Accountant and is Bar Certified in both Connecticut and New York. He is an avid lover of music, sports, and travel, and lives in Stamford, CT with his wife Kerry and their three young children.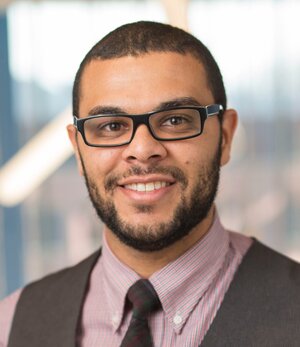 Karl Zelik, Member of the Board
Karl is a leading bionics researcher and founding member of the ABP Board. He currently serves as Co-Director of the Center for Rehabilitation Engineering & Assistive Technology at Vanderbilt University, and is the Co-Founder and Chief Scientific Officer of exoskeleton startup HeroWear, LLC. Dr. Zelik holds B.S. and M.S. degrees in Biomedical Engineering from Washington University in St. Louis and earned a PhD in Mechanical Engineering from the University of Michigan. He resides in Nashville, TN with his wife Tiffany Klaas and their two young children.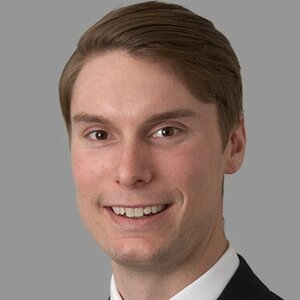 Parker Stitzer, Member of the Board
Parker is a partner with Hamlin Capital Management in New York City, and is a founding member of the ABP Board. He holds degrees from Harvard University and Columbia Business School. Mr. Stitzer is an avid sportsman and traveler, and currently lives in New York, NY with his wife Hunter and their two young children.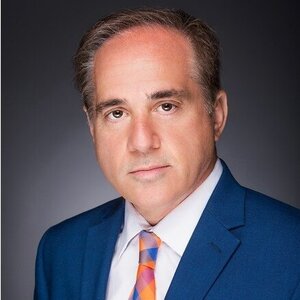 The Honorable David J. Shulkin, MD, Special Advisor
The Honorable Dr. David J. Shulkin was the ninth Secretary of the US Department of Veterans Affairs.  Nominated by President Trump to serve in his Cabinet, Secretary Shulkin was confirmed by the US Senate by a vote of 100-0. He previously served as Under Secretary for Health having been appointed by President Obama and confirmed unanimously by the US Senate. As Secretary, Dr. Shulkin represented the 21 million American veterans and was responsible for the nation's largest integrated health care system with over 1,200 sites of care, serving over 9 million Veterans.
Prior to the VA, Secretary Shulkin was a widely respected healthcare executive having served as chief executive of leading hospitals and health systems including Beth Israel in New York City and Morristown Medical Center in Northern NJ.  Secretary Shulkin has also held numerous physician leadership roles including the Chief Medical Officer of the University of Pennsylvania Health System, the Hospital of the University of Pennsylvania, Temple University Hospital, and the Medical College of Pennsylvania Hospital.
Over his career Secretary Shulkin has been named as one of the Top 100 Physician Leaders of Hospitals and Health Systems by Becker's Hospital Review and one of the "50 Most Influential Physician Executives in the Country" by Modern Healthcare and Modern Physician.   He has also previously been named, "One Hundred Most Influential People in American Healthcare" by Modern Healthcare.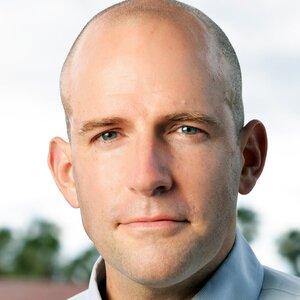 Steve Collins, Technology Advisor
Steve is the director of Stanford University's Biomechatronics Program. He earned his B.S. in Mechanical Engineering from Cornell University, his Ph.D. in Mechanical Engineering from the University of Michigan and performed postdoctoral research on humanoid robots at T. U. Delft in the Netherlands.
Dr. Collins served as a professor of Mechanical Engineering and Robotics at Carnegie Mellon University, and in 2017 joined the faculty at Stanford University, where he teaches courses on design and robotics. He is a member of the Scientific Board of Dynamic Walking and an Associate Editor of the International Journal of Robotics Research.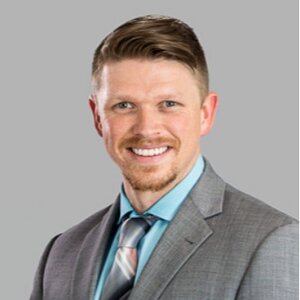 Matt Bellman, Advisory Council
Matt is an entrepreneur with a PhD in Mechanical Engineering from the University of Florida. In 2013, he co-founded MYOLYN, a medical device company that uses robotics and functional electrical stimulation (FES) to improve health and human performance by empowering people with muscle weakness and paralysis to exercise.
Dr. Bellman is MYOLYN's Chief Technology Officer, overseeing research and development, quality management, and regulatory affairs. Under his technical leadership MYOLYN has secured funding from NIH and the Toyota Mobility Foundation to develop new medical devices that aim to revolutionize mobility for people with neuromuscular impairments.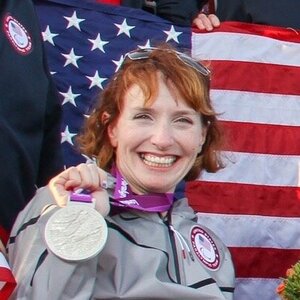 Jennifer French, Advisory Council
Jen became a quadriplegic in 1998 after suffering a spinal cord injury while snowboarding. She is an active user of the Implantable Stand & Transfer System provided by the Cleveland FES Center; the first woman to receive such a system. You can view her most recent TED Talk here.
Ms. French is the co-founder and Executive Director of the Neurotech Network, a nonprofit that focuses on education and advocacy related to neurotechnology. She is an avid sailor, winning a silver medal for the United States at the 2012 Paralympic Games, and is an accomplished writer and speaker, addressing organizations such as the National Academy of Sciences, the World Science Festival, TEDx Talks, and the NIH/NINDS Neural Interfaces, and is the author of the book, "On My Feet Again: My Journey out of the Wheelchair using Neurotechnology."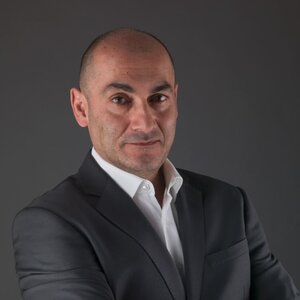 Cyrus Hodes, Advisory Council
Cyrus Hodes is a Partner at FoundersX Ventures, a venture capital firm in Silicon Valley. He is the Chair of the AI Initiative at The Future Society where he co-leads the Global Data Access Framework (GDAF), and the Collective and Augmented Intelligence Against COVID-19 (CAIAC) project with Stanford University's Institute for Human-Centered Artificial Intelligence (HAI).
Cyrus served as the Advisor to the UAE Minister of Artificial Intelligence at the Prime Minister's Office, and has been leading the Global Governance of AI Roundtable at the World Government Summit in Dubai. He is a member of the OECD Expert Group on AI (ONE AI), the Council on Extended Intelligence (MIT-IEEE), the AI Ethics Board of Smart Dubai, Observer at the Global Partnership on AI (GPAI) COVID-19 subgroup, Governance Advisor at Shanghai Institute for Science of Science (SISS) and co-author of IEEE Ethically Aligned Design.
Mr. Hodes was educated at Sciences Po Paris; M.A. (Hons) in Defense, Geostrategy and Industrial Dynamics, Paris II University; and the Harvard Kennedy School of Government (MPA).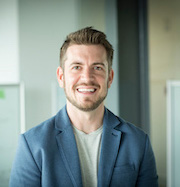 Rob Shepherd, Advisory Council
Rob is an associate professor at Cornell University in the Sibley School of Mechanical & Aerospace Engineering. He received his B.S. and Ph.D. (Material Science & Engineering), and M.B.A. from the University of Illinois.
At Cornell, he runs the Organic Robotics Lab which focuses on using methods of invention, including bioinspired design in combination with material science to improve machine function and autonomy, particularly soft material composites that create new opportunities in the field of robotics.
His team's research spans three primary areas: bioinspired robotics, advanced manufacturing, and human-robot interactions. He is the recipient of an Air Force Office of Scientific Research Young Investigator Award, an Office of Naval Research Young Investigator Award, and his lab's work has been featured in popular media outlets such as the BBC, Discovery Channel, and PBS's NOVA documentary series.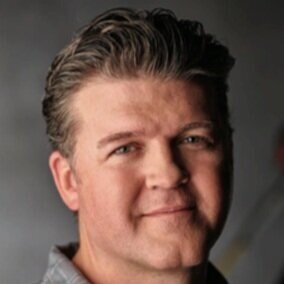 Russ Angold, Advisory Council
Russ Angold has been on the front lines of the human/machine interface for the past 13 years. As a Founder of Ekso Bionics, his primary focus has been on wearable robots. Russ is one of the world's leading human augmentation patent holders and his breakthroughs have transformed Exoskeletons from science fiction to practical products.  These products help individuals with injury or stroke induced paralysis rehabilitate and are removing the everyday strain and pain from workers around the world.
From the founding of Ekso Bionics, Russ has served several roles including Vice President of Engineering, Chief Technology Officer, and President of Ekso Works. Russ has a diverse background working in Industrial Automation, Consumer Products, Construction, and Agricultural, as well as, serving as the Principal Investigator on multiple DARPA and DOD programs.
Angold is a registered Professional Mechanical Engineer and holds a Bachelor's Degree in Bio-Resource and Agricultural Engineering from California Polytechnic State University, San Luis Obispo. 
Interested in joining our team?
No matter your background, we're constantly looking for the best, brightest, and grittiest to help advance our mission. Whether you're seeking employment or volunteer opportunities, please email us at: americanbionics@gmail.com or reach out below to learn more.